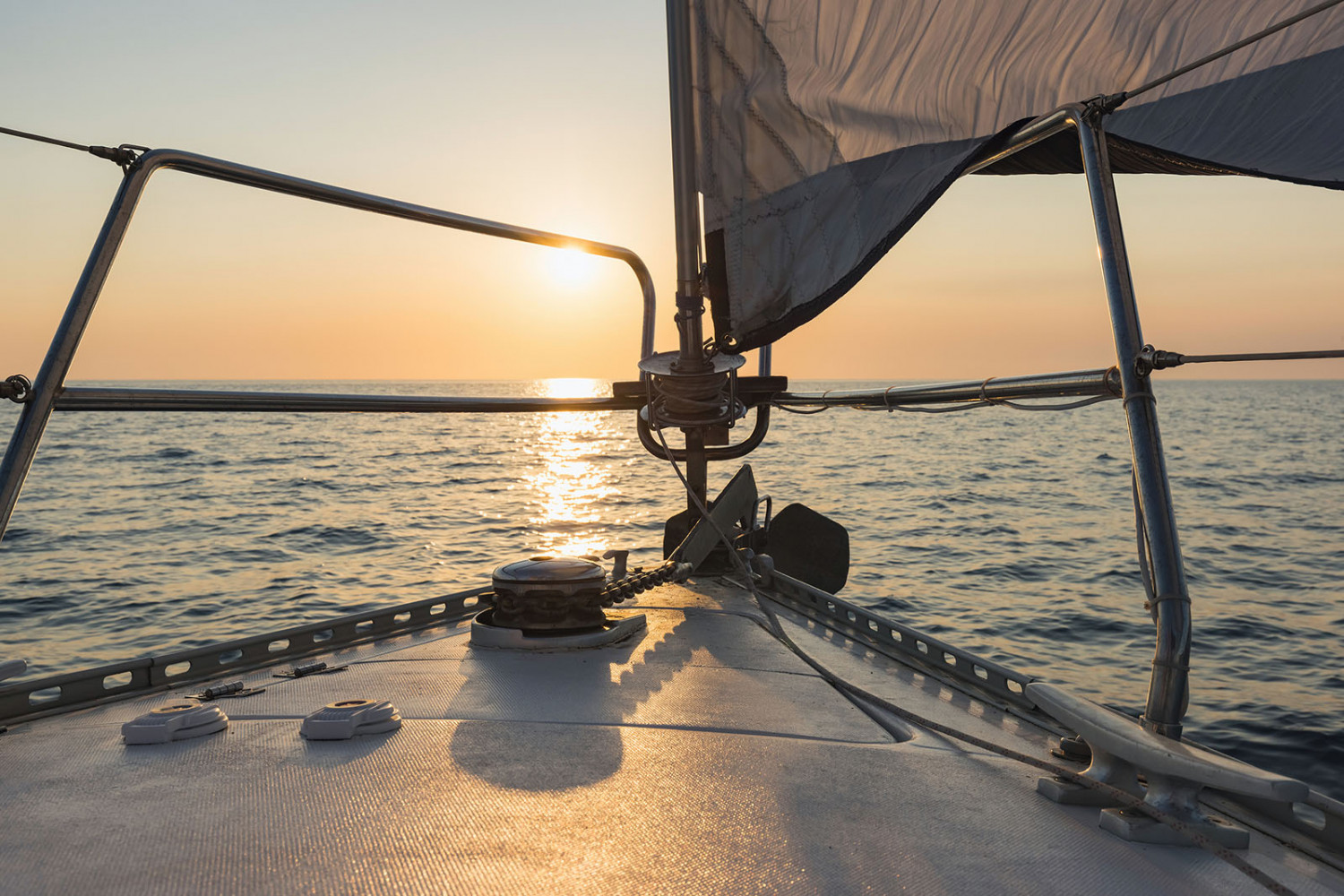 A sail with Captain Mike will enhance any visit to the shore. We took a 2-hour sunset sail a few nights ago. It was magical. Captain Mike's boat, Express Mail (he is a retired postmaster) is clean as a whistle and easily sat 4 of us. We brought wine and snacks and enjoyed them at a table that unfolds at the stern. Meanwhile a beautiful sunset appeared as if on command. Captain Mike knows the waters off shore so well he was able to point out things we never would have never noticed. He is very tuned in to his guest -- he will chat if you want or quietly steer. We recommend this experience for everyone.
We had a beautiful 10th wedding anniversary private sunset cruise of Barnegat Bay. Captain Mike was both friendly & professional.
Always an amazing experience.
Such a great experience with Capt Mike and his awesome boat Express Mail! Mike is friendly, knowledgeable, genuine, and easy to communicate with. We did a friends birthday surprise and Mike could not have been more accommodating. Easy, great directions to find his location. Beautiful boat that we were able to enjoy outside and in. There is a small fridge we were able to use. He helped with with our bags and cooler. He answered all our questions and gave us a great rundown of the boat. Highly recommended for a relaxing time in or out of the sun!
Jessica L.
A Google review
Captain Mike was easygoing, natural, and patient with my family and took my concerns about my elderly father to heart. All my dad has been talking about since last year was wanting to ride on a boat, and Captain Mike came through with a lovely, gentle ride on the Toms River that even my sea-averse mother enjoyed immensely. The sunset was beautiful and we enjoyed the view and chatting with each other and Captain Mike. Highly recommend to anyone, especially those with older people in the family who are looking to take a nice, relaxing ride!
Our group of six decided on a whim to schedule this sailboat experience. Captain Mike was super accommodating, even with our group calling to reschedule with him a couple of times he was able to kindly fit us in. Most of us has never been sailing before and it was a relaxing, fun time. Captain Mike was genuine, friendly, and gave us free reign of the boat. Our group would 100% recommend seaside sailing!
Our sail with Captain Mike was great! Shortly into the trip, the winds started picking up and the water was getting very choppy on the bay. Captain Mike turned it around and headed back to the river where the winds were more calm and we enjoyed a smooth sail the remainder of the afternoon! We felt very comfortable with Captain Mike and his experience. His hospitality on the boat was great. Highly recommended!!
Danielle T.
A Google review
What a great time we had. We'll be back for sure. Thanks Captain Mike!
Highly Recommend! A few of my girlfriends and I went on a morning sail with Captain Mike for our friend's Bachelorette Party and we all had an awesome time. Captain Mike was very helpful and knowledgeable and the boat was beautiful. We were able to sit up front and relax in the sun and it was an excellent start to the day. I will definitely recommend him to friends and family!
Captain Mike was great very knowledgeable great way to spend a afternoon
Our family wanted to remember our brother with a memorial sunset cruise. Captain Mike went above and beyond helping to make it possible. We needed two sailboats and he contacted another captain. We were even able to raft the two boats together for awhile, so that we could eat together and hold a ceremony in honor of our brother, who loved sailing. We enjoyed a beautiful sail, and I don't know how Captain Mike did it, but the sun dropped below the cloud cover and we were in awe of the most spectacular sunset. It was a wonderful time on the water, thanks to Captain Mike!
Excellent experience!!! Captain Mike was friendly, knowledgeable and gave us a great evening! Highly recommend.
Rachel D.
A Google review
Recently, my husband surprised me with a birthday sunset cruise aboard 'Express Mail' with Captain Mike. We also got to introduce our teenage granddaughter to the joy of sailing. Wish fulfilled!! It was a beautiful evening, on a calm river, with an excellent captain. Thank You, Captain Mike!! It was, and will continue to be, a highlight of our summer. We can't wait to do it again!!
Lorraine H.
A Google review
We had a fabulous time with Captain Mike on his beautiful sailboat! Highly recommend! Thanks Captain!!
A perfect trip to enjoy and relax with nature! We got to watch a beautiful sunset and had a great experience with the Captain!